Doctors
Dr Mallik Koneru (GP Partner)

MBBS, MRCGP, DRCOG
Dr Patricia Rijsenburg (GP Partner)

MD, DFFP
Dr Laura Scott (GP Partner)

DRCOG, MBChB, nMRCGP, DFRSH
Dr Tim Hunt (GP Partner)

MBBS, MRCGP
Dr Catherine Gaynor

MBBS, RCGP, DCH
Dr Farihah Akram

MBBS, BMedSci, DRCOG,MRCGP
Dr Ishita Sinha

MBBS, BSc (Hons)
Dr Pawandeep Virpal

MBChB MRes MRCGP
Dr Laura Hastings

MBBS, MRCGP
Dr Teromi Selvadurai

MBBS, BSc, MRCP, DRCOG
Dr Sameena Ellahi

MBBS, Bsc, DRCOG, MRCGP
Dr Josephine Emmanuel

BSc , MBBS, MRCGP
Dr Alice Verran

BSc, MBChB, MRCGP
Dr Mariya Rashid

BSc (Hons), MBBS, MRCGP
Nurses
The practice nurses have appointments throughout the day from 8.30am and provide a wide range of services including: Asthma care, Cervical Smears, Diabetes Care, Ear Syringing Simple Dressings, Immunisations, Advice on Foreign Travel, Travel Vaccinations, Family Planning.
Carol Hastings

Nursing Team Manager and Lead Nurse for Quality & Innovation
Marina Marquis

Lead Nurse For Training & Education
Maureen Darlington

Practice Nurse
Sandip Kaur Birring

Practice Nurse
Healthcare Assistants
Our Healthcare Assistants are highly trained and skilled in: Blood Pressure Monitoring Checks, New Patient Health Checks, Spirometry, Urine Testing, Follow-up doses of Vitamin B12 injections and Diabetic measuring.
Practice Management
William Powell

HR/Operations Manager
More Information

William started work at Tollgate in January 2013 as a Medical Receptionist, since then he has progressed in his role to Practice Administrator and is now the HR/ Operations manager. In his role as a manager, William is responsible for the daily operation of the practice and manages the Reception and Admin Teams. William is constantly trying to improve patient experience by reviewing processes and procedures. He deals with any patient queries or problems and hopes to resolve them as promptly and amicably as possible.
Martin Street

Business Manager
More Information

Martin began working with Tollgate Medical Centre in November 2017. He started working in primary care in 2006 as a Practice Manager for a small, single handed GP surgery. Here he learnt the ropes of General Practice and has since then worked in a variety of practices undertaking Practice Manager and Business Manager roles. Today he is responsible for the financial operations of Tollgate Medical Centre, ensuring that it runs within budget and can afford to deliver the best care for its patients.
Practice Coordinator
Julie works closely with the senior management team to co-ordinate GPs, nurses and other clinician's rotas. As well as this Julie ensures that all of the staff are complying with training and are accredited and up-to-date to safely practice.
Julie ensures that our appointment book is updated and can assist with various patient queries.
Julie Raffo

Practice Coordinator
Reception Manager & Complaints Coordinator
As Reception Manager, Syed has a key role at the practice, he works alongside William Powell to ensure the smooth running of reception and is in charge of the day to day supervision of the reception team.
As Complaints Coordinator Syed is the first port of call for patient complaints and will endeavour to resolve the problem or if he can not do so refer to the senior management team for investigation.
Syed Ahmed

Reception Manager & Complaints Coordinator
Receptionists
Our team of 8 receptionists led by Syed and William, book appointments, answer the telephone, deal with requests for repeat prescriptions and help with enquiries generally.
Like the medical team they receive ongoing training in practice procedures and protocols.
The reception team provide an important link for patients with the practice and are your initial contact point for general enquiries. They can provide basic information on services and results and direct you to the right person depending on your health issue or query.
Please remember our receptionists have a very difficult task to perform and that they must follow the instructions given to them by the doctors.
Please also understand that they may need to ask sensitive questions when dealing with certain requests, particularly when assessing urgency.
We hope that you find the professional and courteous approach by our staff helpful and welcoming. Our receptionists are Yvonne, Bushra, Naznin, Tyler, Denise, Mahfuj, Tahira & Daniella.
Yvonne Willden

Receptionist
Daniella Ovens

Receptionist
Bushra Khalid

Receptionist
Naznin Patel

Receptionist
Denise Shanks

Receptionist
Mahfuj Kabir

Receptionist
Tahira Aktaar

Receptionist
Secretaries
Our practice medical secretaries are Lorraine and Nasrin. They carry out much of the secretarial work in the practice. They provide a communication link between the patient, doctor, hospital, insurance companies and other agencies.
Lorraine Newsum

Secretary
Data Administrators
Our Data Administrators are a crucial part of the back office. They mainly allocate online form queries and prescription requests to our GPs for processing. They also ensure hospital letters and test results are allocated to GPs to be actioned. There's lots of processes that happen behind the scenes besides the responsibilities held by a receptionist and these are the guys that manage them!
Danni Bayne

Administrator
Alisa Agius

Administrator
Mary Hanson

Administrator
Clinical Administrator
Victoria and Fahad work closely with Carol our Nursing Team Manager and are responsible for recalls and targets, any communications you may receive regarding Long Term Conditions or any other recall are from the clinical administrators.
Victoria Stead

Administrator
Fahad Aftab

Administrator
Medical Summarisers
Our Medical Summarisers take day to day responsibility for ensuring that patients medical records are up to date and all clinical information received from hospitals are input into our clinical system.
Social Prescriber
As a Social Prescriber, Mary helps to reduce health inequalities by supporting people to unpick complex issues affecting their wellbeing. This enables people to have more control over their lives, develop skills and give their time to others, through involvement in community groups. Mary can signpost you to the correct organisation if you are having Issues such as money worries, trouble finding local activities, advice & Guidance, housing issues and employment etc
Mary Hanson

Social Prescriber
(PCN) Paramedic
(PCN) Pharmacy Team
Farhana and Gifty are the Senior Clinical Prescribing Pharmacist with over 9 years of practice in General Practice combined, they mainly look at managing medications and ensure they are taken safely and correctly.
They undertake medication reviews as well as managing some long-term condition reviews when it comes to altering medications. Farhana & Gifty also liaise with other healthcare providers such as hospitals, care providers, pharmacies to ensure medications are in line with local and NHS guidelines.
Ensuring patients medications are organised on hospital discharge as well as overseeing the prescription journey from request to being dispensed.
Farhana Hussain

Senior Clinical Pharmacist
Gifty Asamoah

Senior Clinical Pharmacist
The Junior Pharmacist will provide support to general practice staff with regard to prescription and medication queries.
They will help support the repeat prescription system, deal with acute prescription requests, medicines reconciliation on transfer of care and systems for safer prescribing and provide expertise in clinical medicines advice while addressing both public and social care needs of patients.
Supervision and support will be provided by the Senior Pharmacists.
Naqibul Islam

Junior Pharmacist
(PCN) Care Co-ordinator
Alex plays an important role within a PCN to proactively identify and work with people, including the frail/elderly and those with long-term conditions, to provide coordination and navigation of care and support across health and care services. Alex works closely with GPs and practice teams to manage a caseload of patients, acting as a central point of contact to ensure appropriate support is made available to them and their carers; supporting them to understand and manage their condition and ensuring their changing needs are addressed.
Alexander Thomas

Care Co-ordinator
(PCN) First Contact Physiotherapist
Marcin & Kostas (FCP) are experienced physiotherapists who have the advanced skills necessary to assess, diagnose and recommend appropriate treatment or referral for musculoskeletal (MSK) problems on a patient's first contact with healthcare services e.g. when they visit their GP surgery.
Marcin Siwicki

Physiotherapist
Kostas Davaris

Physiotherapist
Caretaker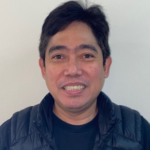 Ricardo Gajeton

Caretaker
District nurses
The District nurses work closely with our GPs and other agencies to ensure high quality and continuity of care. The District Nursing team are responsible for providing nursing care, continence advice, support and advice to those people suffering acute, long-term and terminal illness, both in their own homes and within residential care. They can be contacted on 020 8709 5555.
Health Visitors
The role of your Health Visitor is to improve Public Health by working with individuals, families and communities. The main focus of their work is families with children from birth to 5 years. They provide baby clinics, developmental checks, advice on sleep and feeding problems and general problems for the under fives. Drop-in Baby Clinics are held at: BECKTON AND ROYAL DOCKS CHILDREN'S CENTRE Tollgate Road, Beckton, London, E6 5UP 1st Tuesday of every month 10.00am – 12.00pm 2nd & 4th Wednesday of every month 13.30pm – 15.30pm Early Start Docklands Winifred Street E16 2HX Every Thursday 10.00am – 12.00pm.
Midwives
They hold antenatal clinics in the practice as well as visiting expectant mothers in their homes. Most of our pregnant patients have their babies delivered by a midwife from our team. You can contact the midwives via Newham University Hospital switchboard on 020 7476 3000.